Dr. Myers Specialties
Facial cosmetic services such as face, brow and eye lifts, nose surgery, lip, chin and cheek augmentation. Breast surgery including augmentation, lifts and reductions. Liposuction, tummy tucks and body contouring surgery. Post-weight loss arm and thigh lifts.
About Dr. Myers
Dr. Myers' philosophy is to promote health and well being through a patient centered approach and to provide the most current standard of care in all aspects of cosmetic and reconstructive plastic surgery.
Dr. Myers treats patients in The Conroe and other parts of Montgomery County, Texas.
He and his well-trained staff will work closely with you to develop a specialized plan that fits
your surgical needs.
Dr. Myers and his staff look forward to meeting you!
Learn More About Our New Advanced Skin Cancer Technology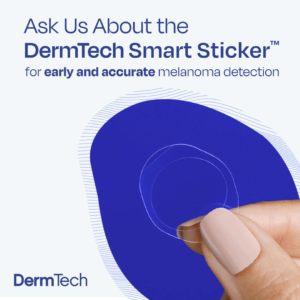 We've added a new tool for early skin cancer detection to our arsenal ––
the DermTech Smart Sticker. Now when you come in for your annual skin
check, Myers Plastic Surgery may use this revolutionary and non-invasive
technology to painlessly collect skin cells from a suspicious mole. This
allows us to test for melanoma without cutting!
Schedule your skin check today! Ask us if the DermTech Smart Sticker is
right for you
Why You Should Choose Dr. Myers
Super Doctors Texas 2015
selected by the Rising Stars.
Featured in H Texas Magazine in 2015
for Top Doctors.
Featured in Houstonia Magazine in 2013
for Top Doctors.
America's Top Plastic Surgeons 2013
by Consumer's Research Coucil of America.
What Others Are Saying About Dr. Myers
Dr. Wesley T. Myers is highly regarded in the Conroe Texas area.
See what some of his patients say about Dr. Myers and the results he achieves.
The hand reconstruction surgery you did was so fantastic that not only do I have full use of my hand, but you can't even see where the skin graft was done. Thanks so much!

B.B
Excellent Surgeon, Great Bedside Manner, Very Concerned, Follows Through with Follow Up, Highly Recommended

T.B
The service and professionalism that Dr. Myers gave to my husband, saved his, and my life.

C.D
The expedience and care you and your staff gave my family, is unparalleled, anywhere in the medical field.

S.D
Dr. Myers is one of the best surgeons out there. Patient, caring, understanding, and always there to lend a hand. I would refer him all of my friends.

T.W
After finding a melanoma on my shoulder, I was very fortunate to be sent to Dr. Myers. All the margins were clear and Dr. Myers did a fine job. I certainly recommend him and his staff for their thorough and personal care.

S.W
Visit us
100 Medical Center Blvd Suite 213, Conroe, TX 77304