Patient Forms and Instructions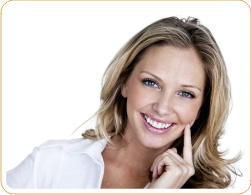 Please complete these forms, print and sign them and bring them with you to the office when you arrive for your consultation. This will help Dr. Myers look at your entire health history as he discusses the best options for you.
Click on each form below. It will open in a new window where you can type your answers then print the completed form. Or you can print the blank form and write in your responses.
You can also fill them out online by clicking here.
NEW PATIENT FORMS
NEW PATIENT INFORMATION FORMS
APPOINTMENT CANCELLATIONS
PRE BREAST OPERATION FORMS
BREAST REDUCTION QUESTIONNAIRE
POST BREAST OPERATION CARE
BREAST AUGMENTATION POST-OPERATIVE INSTRUCTIONS
BREAST LIFT POST-OPERATIVE INSTRUCTIONS
BREAST REDUCTION POST-OPERATIVE INSTRUCTIONS
POST BODY OPERATION CARE
ABDOMINOPLASTY POST-OPERATIVE INSTRUCTIONS
LIPOSUCTION POST-OPERATIVE INSTRUCTIONS
POST FACE OPERATION CARE
OTOPLASTY (EAR PINNING) POST-OPERATIVE INSTRUCTIONS
BLEPHAROPLASTY POST-OPERATIVE INSTRUCTIONS
BOTOX® POST-INJECTION INSTRUCTIONS
GENERAL POST OPERATION CARE
SKIN CANCER/LESION REMOVAL POST-OPERATIVE INSTRUCTIONS
PATIENT CONFIDENTIALITY FORMS
HIPPA MINOR AUTHORIZATION FORM