Scar Revision Surgery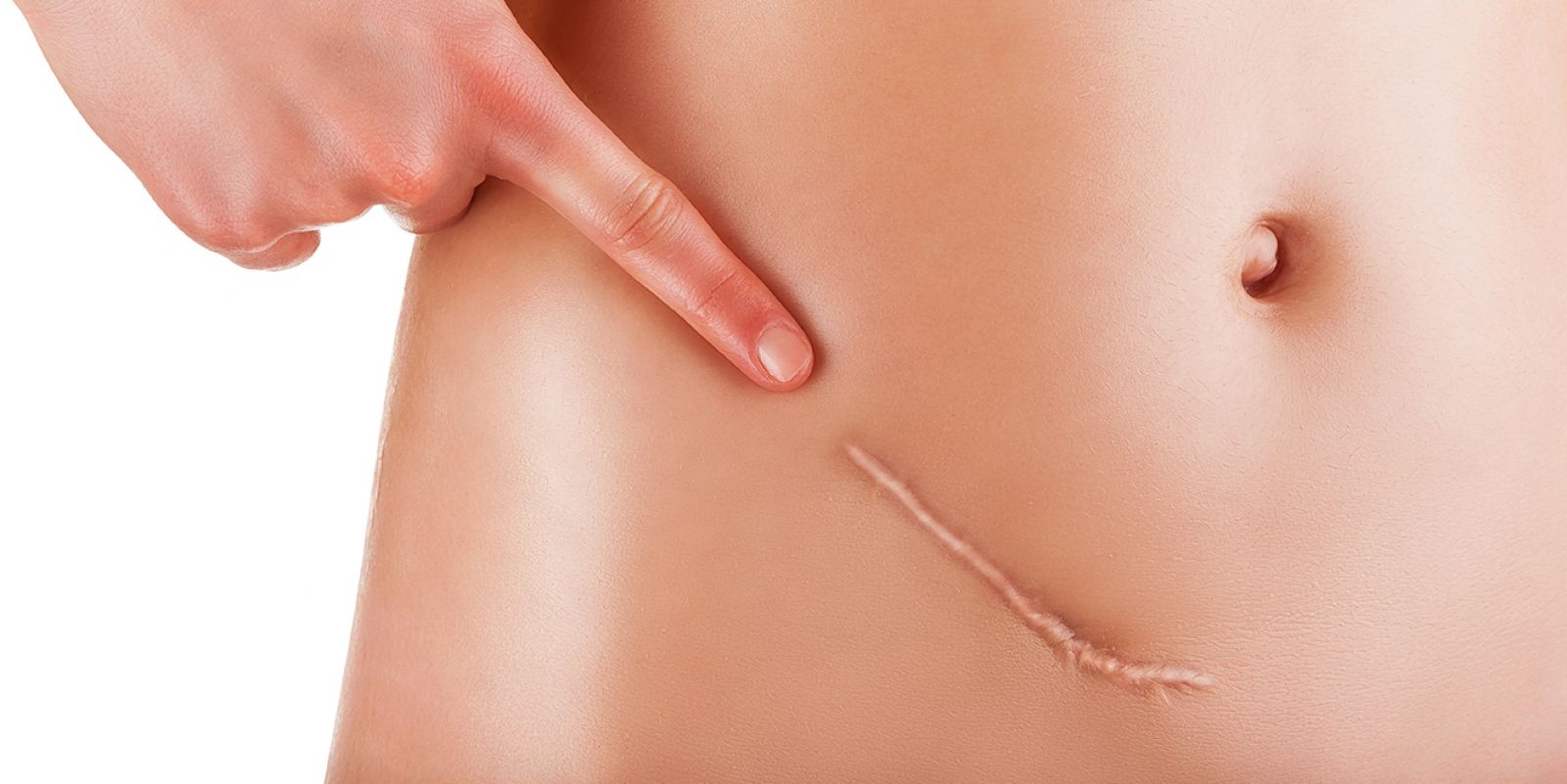 Scar revision is a surgical procedure performed to improve the way a scar looks. The objective of scar revision is to camouflage the scar within the natural skin creases and shadows of the body. Dr. Myers has helped countless patients regain their confidence by reducing scars to a fraction of their size.
When Should I Get Scar Revision Surgery?
As a scar matures and changes it goes through its lifecycle. Some scars become less noticeable over time due to this maturation process while others may become:
Red
Raised
Hypertrophic
Keloid scars
Because many scars improve with time, it is recommended that a scar completes one year of its lifecycle before undergoing any scar revision.
How Can I Improve the Appearance of My Scar?
There has been no conclusive evidence that topical application of lotions decreases the appearance of scars. However, mechanical massage associated with the application of topical lotions has been proven to decrease the appearance of scars.
Dr. Myers uses a variety of different techniques for scar revision including:
Steroid injections to improve the appearance of unsightly scars prior to undergoing revision has variable response rates but can be effective is situations of hypertrophic scars and keloids.
–   Pressure therapy to reduce the appearance of scars.The garments that are worn to apply the pressure must remain on for 24 hours per day for a minimum of 12 months. Many patients find this regimen cumbersome.
Silicone therapy to decrease scar volume and increase the elasticity of scars. Silicone therapy can be performed in the way of silicone sheets or topical silicone gel. It is hypothesized that silicone therapy improves scar appearance by raising the temperature or the scar below the silicone, increasing the hydration, and changing the wound healing process by the negative charge of the silicone.
Skin grafts remove healthy skin from one area of the body and graft it to the scar. This is an excellent option for patients who have had severe burns or want to improve the appearance quality of their skin.
Rearrangement of the scar tissue (Z-plasty) to suture the scar together. The wound is closed by making two incisions on either side of the scar and then stitching the sides together. This can conceal deeper wounds for patients who have missing tissue.
Excision touse surrounding tissue around the skin to replace tissue. Dr. Myers can rebuild the scar by carefully suturing layers of tissue.
Depending on your specific case, Dr. Myers may use one of the above procedures or discuss other options to achieve the best results.
What Can I Expect At My Scar Revision appointment With Dr. Myers in The Conroe?
It is important that prior to undergoing any surgical procedure that you develop a comfortable working doctor-patient relationship with your surgeon. During your appointment with Dr. Myers, be prepared to discuss:
The reasons why you are interested in undergoing scar revision
What you expect to gain from the surgery
Your final desired outcome.
Make sure to make a list of all current medications, vitamins, and herbal supplements that you are taking and bring this list with you to your appointment.
What Will Happen During My Scar Revision Surgery?
The appointment includes a general evaluation of your overall health as well as an examination of your scar(s) detailed measurements and evaluation of skin quality. During your appointment Dr. Myers will:
Take photographs for the medical record and for operative planning.
Discuss with you the different options for your scar revision.
Reviewlikely outcomes based on your individualized exam and the possible risk or potential complications.
Some rare but possible risks of scar revision surgery are bleeding, infection, change in skin sensation, skin contour irregularities, delayed healing, asymmetry, and allergic reaction are all possible, but very rare.
Will My Insurance Cover My Scar Revision?
Most health insurance companies exclude coverage for cosmetic surgical operations such as scar revision or any complications that might occur from surgery. However, some scar revisions may be covered under your insurance plan if you are experiencing pain or functional disability. Please carefully review your health insurance subscriber-information pamphlet.
What Are Some Of The Most Common Risks Involved With A Scar Revision?
Are There Any Special Instructions To Follow After Surgery?
Dr. Myers will give you a detailed list of instructions regarding your recovery after your scar revision. You will be seen in the clinic the next day after your surgery.
You will probably feel somewhat tired and sore for several days following the operation and the surgical site may remain swollen and numb for a month or longer.
Do I Need To Stay In The Hospital?
Scar Revision can usually be performed on an outpatient basis. This means that you go home the same day as surgery. You will need someone to drive you home from the surgery. Dr. Myers recommends that someone stay with you during the first night after your scar revision in the event that you need help.
When Can I Return To Work?
You will most likely be able to return to work within a few weeks. Dr. Myers recommends that you avoid any strenuous activities that could raise your pulse and blood pressure for several weeks to allow your body time to heal.
Call (936) 539-8115 to schedule your scar revision appointment with Dr. Myers in Conroe.