Gynecomastia Surgery (Male Breast Reduction)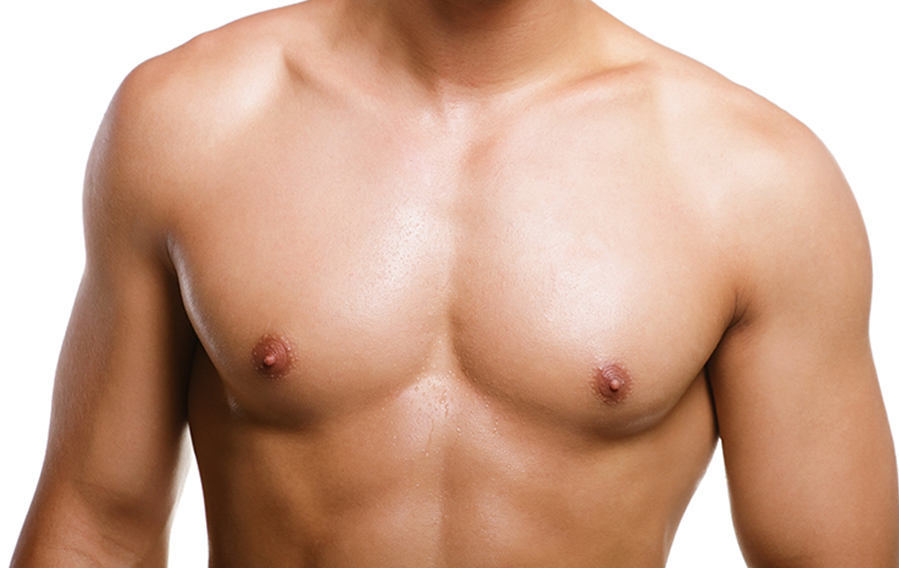 Gynecomastia is the condition of enlarged or overdeveloped breasts in men. With male breast reduction surgery, gynecomastia patients can regain confidence in the way they look and participate in activities they may have avoided to hide their condition.
While gynecomastia is common, the social stigma is often enough to lead men to cosmetic surgery. Dr. Myers treats a large number of male patients who have overdeveloped breasts due to changes in hormones, heredity, disease, and the use of certain drugs.
Gynecomastia patients often include:
Men who combine a vigorous work-out regime and weight-loss program.
Men with testicular concerns. Certain hormones can cause the breasts to enlarge.
Adolescents with excess hormones.
If your situation is similar to these circumstances, you may be a good candidate for male breast reduction surgery.
About Gynecomastia Surgery
Dr. Myers performs reduction mammoplasty to reduce the size of the breast and to flatten and enhance the chest. Gynecomastia surgery patients receive either intravenous sedation or general anesthesia.
During the procedure, Dr. Myers uses liposuction, excision, or a combination of the two techniques. Liposuction targets excess fatty tissue, similar to lipo in other parts of the body. He inserts a cannula through small incisions in the breast, carefully loosening fat and removing it from the body. As with all of his surgeries, Dr. Myers works as gently as possible to reduce trauma and recovery time.
Excision removes glandular breast tissue and excess skin. It can also reposition or reduce the size of the nipple to reshape the contour of the chest. Dr. Myers designs each procedure during pre-surgery appointment so that patients understand what he will be doing and how his work will target their goals.
What to Expect with Gynecomastia Surgery
When you schedule an appointment with our practice, Dr. Myers will meet with you to discuss your concerns and to explain the male breast reduction procedure.
Though gynecomastia is common, it is important to exclude other, more serious causes of enlarged breasts in males. Dr. Myers will conduct a full history and physical. Over this appointment and potential follow-ups, he and his team will review your medications, comorbidity, labs, and EKGs. This thorough approach also increases the safety of your procedure.
After surgery, you will participate in follow-up appointments with Dr. Myers to track your recovery. He will also be available to you by telephone to answer questions and to respond to any concerns you may have.
Following Your Procedure
Gynecomastia patients should expect to be away from work for about one week and can expect to wear a compression garment full-time for several weeks afterwards. Weight-lifters and bodybuilders are common candidates for male breast reduction surgery. These patients should not participate in physical workouts for at least six weeks.
If you are concerned about the appearance of your chest and are interested in learning more about gynecomastia surgery, we encourage you to contact Myers Plastic Surgery. Our skilled and caring staff can guide you through the process and design a procedure suited to your needs.
Schedule your appointment. Call (936) 539-8115.