The Conroe Breast Reduction Surgery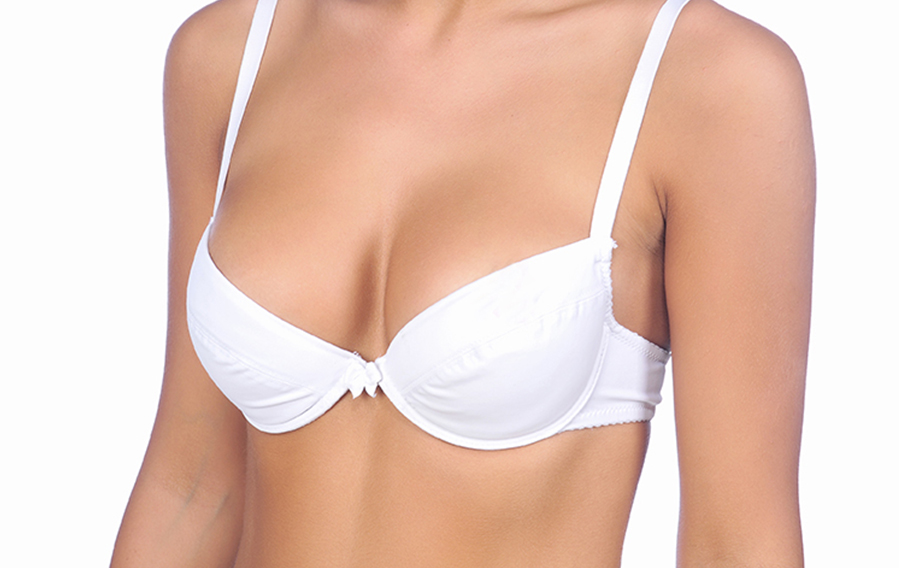 In a world where "bigger is better" seems to be the motto for just about everything, when it comes to your breasts, this is not always the case. Having overly large breasts can cause a variety of physical, emotional, and mental issues–including back pain, low self-esteem, and even embarrassment. While medications, specialized bras, and even physical therapy may help some women, for many others a great solution is surgery for breast reduction.
Women have been able to get absolutely fantastic and even life-changing results with breast reduction surgery from Dr. Myers. As a specialist in breast reduction surgery, Dr. Myers has a long track record of delivering beautiful, natural-looking results for his patients. Take a look at our gallery of Before-and-After breast reduction photos to see Dr. Myers unbelievable precision and skill. Give us a call at (936) 539-8115 to learn more.
So that you know, our friendly staff loves getting phone calls from any of our potential patients. We're delighted to answer your questions, give you directions, or talk with you about your concerns. After you call, the next step is to schedule a preliminary meeting with you and Dr. Myers. During this meeting, Dr. Myers will take notes and learn more about your circumstances, what symptoms you're experiencing from your breasts, your medical history, and what your goals are for the breast reduction. Women often tell us that after this first appointment, they leave feeling secure and confident in their choice to move forward with the procedure. Call Dr. Myers today at (936) 539-8115 to get the process started.
How Do I Know If I Need a Breast Reduction?
Patients that come to Dr. Myers sometimes tell us that they feel forced to endure the pain and problems that come from having oversized breasts. This couldn't be further from the truth. Here are a few criteria that may indicate you're a fantastic candidate for breast reduction surgery.
Neck, back, and shoulder pain directly caused by your large breasts.
Your bra straps make deep grooves in the skin on your shoulders.
It's difficult to find a wardrobe that fits your frame.
You have skin irritation under your breasts.
Chronic headaches.
You find it hard to breathe sometimes because of the weight of your breasts on your chest.
Numbness on your chest, arms, or hands.
You are extremely unhappy with your appearance and feel embarrassment.
You are healthy both physically and mentally.
How Is Breast Reduction Surgery Done?
The whole point of breast reduction is to relieve any symptoms that result from having larger breasts and also to increase the beauty of your breasts. To do that, Dr. Myers removes excess breast fat, glandular tissue, and skin to get a breast size that fits the proportions of your body and to relieve any of the discomfort you may experience from having overly large breasts.
One thing we want to point out is that there are a few different surgical techniques to accomplish these goals. Dr. Myers will talk with each patient and create a customized treatment plan that is unique to you, your breasts, and your health. Depending on all of these factors, the specific technique that Dr. Myers uses will be suited specifically to you. If you have a particular surgical technique that you would like utilized, make sure you discuss that with Dr. Myers.
What Are Some of the Most Common Benefits of Breast Reduction?
Women will notice several very important benefits from their breast reduction surgery.
Physical Symptoms
Overly large breasts place a lot of weight on the chest. This imbalance not only impacts your posture and your breathing, but it can also cause changes to your spine and your muscles. Removing the burden on your muscles and skeletal structure will offer tremendous improvements to your upper body strength, posture, and your spinal health while also erasing chronic headaches, lower back, neck, and shoulder pain.
Exercise and Sleep
Women who don't suffer from overly large breasts have no idea how difficult it is to run, exercise, and even sleep. Finding a comfortable position in bed is almost impossible. Exercising with extra weight on your chest can be exhausting–especially if your breasts make it difficult to breathe.
Improved Self-Esteem
This is one of the crucial reasons that Dr. Myers is so passionate about his practice. Women with large breasts experience social anxiety and low self-esteem because of their oversized breasts. With breast reduction, Women often feel better about themselves and experience a huge boost in confidence.
What Happens After Breast Reduction Surgery?
Dr. Myers performs his breast reduction surgeries in an outpatient facility. That means you'll go home after the surgery. You'll require a driver for the ride home as you recover from the anesthesia.
From there, Dr. Myers will give you a detailed list of instructions regarding your recovery after your breast reduction. You will have a follow-up appointment in our clinic the next day after your surgery.
You will feel tired and in some pain for several days after the operation, and your breasts may stay swollen and sensitive for a month or longer. You will need to rest and avoid strenuous activity for a specified amount of time, usually several weeks after the surgery.
Most health insurance companies exclude coverage for cosmetic surgical procedures such as the breast reduction or any complications that might occur from surgery. Please carefully review your health insurance subscriber-information pamphlet.
Women that are ready to end the pain and discomfort from large breasts, should call Dr. Myer today at (936) 539-8115 to schedule an appointment for breast reduction .