Conroe Laser Tattoo Removal: The Benefits of Working with a Doctor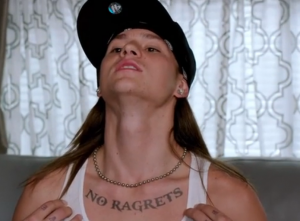 If you have a tattoo and live in Conroe, laser tattoo removal may be a procedure you've considered at some point along the way. Your tattoo might have changed in shape or appearance over time, or you may have career or personal reasons for getting rid of your body art.
Dr. Wesley Myers is a knowledgeable plastic surgeon serving patients in Conroe. Laser tattoo removal is one of several procedures he offers. Often, patients come to Dr. Myers after reviewing other options; typically, they've discovered that an experienced doctor offers benefits that alternatives can't.
Greater Comfort
Laser tattoo removal uses focused beams of light to break up the pigment of your tattoo. These lasers are targeted: they disrupt the ink while leaving the top layer of your skin unharmed.
However, the power of these lasers can cause patients discomfort during their treatment (typically, patients describe it as a rubber-band being snapped against their skin). Large tattoos, tattoos made up of specific colors, and tattoos applied at different skin depths can all require multiple sessions. As a result, pain management is an important part of your overall experience.
There are a number of spas and specialty businesses that offer Conroe laser tattoo removal. Since they are not typically managed by licensed physicians, their technicians may recommend over-the-counter medication to combat discomfort. Usually, they also apply a numbing agent to the area of the tattoo. These techniques may work for some patients but not for others.
As a board-certified plastic surgeon, Dr. Myers provides patients both of the options above as well as a lidocaine block. This local anesthetic removes pain from the equation and allows patients to pursue tattoo removal more comfortably.
The Value of a Procedure
Spas may charge less than medical facilities to attract more customers. However, comparing the price of a spa laser tattoo removal and the price of seeing an experienced doctor may not provide an accurate measure of value. Why?
Patients who go to these facilities may receive treatment from minimally trained staff who do not really understand the medicine and technology involved.
A physician such as Dr. Myers does not prioritize patient volume. He aims to provide a high standard of care by focusing on the patient in front of him.
Businesses without trained medical staff won't be able to respond to medical complications from tattoo removal.
The expense of a procedure matters. However, whether it's tattoo removal, a facelift, or a Woodlands breast augmentation, cost is less important than safe, predictable, and effective results.
Accountability
Myers Plastic Surgery is an established medical practice serving patients throughout the Conroe and Woodlands area. Our goal isn't to sell them on laser tattoo removal; it's to ensure that they have the information that they need to make the right decision about treatment.
Dr. Myers is both the face of our practice and the person who will provides care at every stage of a procedure. Patients know that they can address questions to him and that he is available to resolve any concerns they have.
Find out more about the advantages of having a doctor provide laser tattoo removal. Call Myers Plastic Surgery at (936) 539-8115 to schedule your appointment by appointment.