5 Facts About Liposuction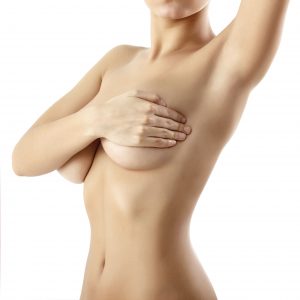 When deciding to get liposuction, there can be a lot of factors that come into play. Depending on your desired physique and what you ultimately want, you might be considering liposuction. There are a lot of added benefits to the surgery including both physical and mental advantages. Most patients know that it can help get rid of excess fat, but that is the extent of their knowledge about this procedure. Although the surgery is very popular, there are a lot that Woodlands patients don't know about liposuction.
At Myers Plastic Surgery, we want patients in The Woodlands to feel comfortable and confident about their decisions. You may be wanting to alter your appearance, but before choosing surgery, you have to make sure that procedure will achieve the effects you're looking for. When it comes to the liposuction procedure, the best way to make sure it's right for you is to be as educated and informed as possible. That is why we have compiled need-to-know facts about liposuction for patients in The Woodlands.
Fact #1: Not a Weight-Loss Surgery
The surgery isn't intended as a treatment for obesity, but instead as a way to sculpt and tone your body. This doesn't mean that you won't lose weight, but it means that you shouldn't expect to drop an immense amount of weight with liposuction. It's recommended that you are within 30% of your ideal body weight before getting the surgery.
Fact #2: Liposuction Is Meant for Body Sculpting
Most patients in The Woodlands may not realize the true purpose of liposuction is to sculpt your body and slim it down. Because of the nature of the surgery, you can choose specific areas of your body to improve. Liposuction can remove fat in areas including your stomach, back, arms, chin, neck, and more.
Fact #3: Liposuction Is One of the Most Popular Surgeries
The surgery is incredibly common in America. Liposuction is one of the leading elective surgeries right now. Last year, the ASPS reported that in 2014 there were over 200,000 liposuction procedures that took place, up by 5% from the year before. As an effective surgery that gives fast results, liposuction continues to grow in popularity.
Fact #4: Liposuction Can Treat Post-Pregnancy Body
Most patients don't realize that they can get liposuction after pregnancy. Usually, after going through pregnancy, most women think that it's unsafe to get plastic surgery. However, as long as you have waited the appropriate amount of time for recovery, getting liposuction is perfectly safe.
Fact #5: Liposuction Results After Surgery Are Immediate
The surgery is known for its immediate results, which is why it's so popular. Used as a body sculpting procedure, the surgery can ultimately provide you with a slimmer, more shapely appearance. There is a recovery time after the surgery, but after you are fully healed, you will see the full results of your desired appearance.
After familiarizing yourself with some of these facts, you may be considering liposuction as an option for you. To learn more information about the procedure, patients in The Woodlands should call Myers Plastic Surgery today.