What's the Difference Between Liposuction and a Tummy Tuck?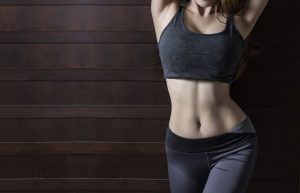 For some patients considering plastic surgery, it can be confusing to decide which procedure is best for you. When thinking about ways to enhance and improve their appearance, some residents in The Woodlands may feel that having a sculpted, toned stomach is ideal for an amazing body. Because of this, liposuction and tummy tucks are two of the most sought out surgeries. However, some people may also have issues with extra fat on their arms, legs, back, and other areas of their body. If this is the case for you as well, there are procedures that we offer at Myers Plastic Surgery that can help. Dr. Myers can perform liposuction or tummy tucks to help remove any unwanted fat. However, deciding on which surgery depends on what you specifically want changed on your body.
What Liposuction Can Do For You
Liposuction is a procedure that is used to remove unwanted pockets of fat from your body. Many Woodlands patients choose this option when they are seeking a fast, effective way to sculpt their body. At Myers Plastic Surgery, Dr. Myers will target specific areas of your body that you want to be contoured. These areas can be your arms, lower legs, thighs, back, and abdomen. The surgery will involve removing fat from these areas and leaving your body more toned and slimmer. The results are immediate, and the recovery for this procedure is pretty minimal–lasting only a couple of days. Patients love this surgery due to its effectiveness and quick results.
A Little More About Tummy Tucks
Tummy tucks are popular procedures for people who have excess skin or fat around their belly specifically. This surgery is targeted at your stomach, removing any unwanted fat. This procedure is popular among people who have problems losing weight, even with routine exercising and dieting. Women often consider tummy tucks after pregnancy, when their stomach has changed dramatically. At MyersPlastic Surgery, we can help by contouring your stomach for an overall slimmer appearance. Dr. Myers's years of experience in this type of procedure can help improve your physique dramatically, especially in the targeted belly area.
What's the Difference Between the Two Surgeries?
The main difference between liposuction and tummy tucks is their overall result. Tummy tucks, as the name suggests, focuses mainly on your belly and the fat surrounding that area. While very effective, it will not slim down any other areas of your body that you might be struggling with. Liposuction, however, is a surgery that helps slim down multiple parts of your body at once. The procedure can be used to tone arms, back, neck, abs, and more depending on the specific needs of patients in The Woodlands. If you're seeking a procedure that slims down your stomach, a tummy tuck might be the best option for you. However, if you're looking for a more overall toning procedure, liposuction might be a better choice.
The Woodlands area patients can reach Myers Plastic Surgery by phone and ask any questions they have about both procedures. Please call us today for a consultation or if you have any concerns!