Will a Breast Augmentation Make My Breasts Look Perky?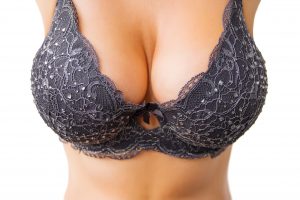 It's normal to have insecurities about your body. Some women want bigger, fuller, perkier breasts and few are naturally blessed with them. If you don't have your desired cup size, you may be a bit unhappy with your body. If you're looking for a way to make a positive step and change the appearance your breasts, a breast augmentation might be the right choice for you.
More specifically, breast augmentation is an option that you should consider when looking to change the way your breasts look. Most patients know that augmentation can change the shape and size of your breasts, but a common question we get asked at Myers Plastic Surgery is whether or not the surgery will alter how perky their breasts look.
For women in The Woodlands looking for a way to create fuller breasts; a breast augmentation might be exactly what you're looking for. Dr. Myers has a lot of experience with helping women get their desired, symmetrical breasts. He provides intricate care and support for any Woodlands patients looking to perk up their breasts while changing the shape and size too.
When making these decisions, it's best to know which surgery is best for you. We've answered some of the more common questions patients ask before getting breast augmentation.
What Does Breast Augmentation Do?
Firstly, the augmentation changes the appearance of your breasts. Most women in The Woodlands should also note that the enhancement also changes the feel of your breasts. Dr. Myers places the implants under the muscle to provide a more natural look for your breasts. Because implants are placed in your chest, they do provide a subtle lift in comparison to how your breasts naturally fell before. This may not be a drastic change, but overall, the breast augmentation will provide a perkier, fuller image. If you're looking for a way to plump your breasts up, an augmentation can do that in addition to giving you the breasts you desire.
Will a Breast Lift Help With Perkiness?
Although an augmentation will result in perkier breasts, a breast lift is also a viable option to consider. For Woodlands women who seek a more youthful and symmetrical appearance, a breast lift can help perk up your chest a bit more. A breast augmentation will naturally help with a lift, but a lift along with your augmentation can help achieve the symmetry that most patients are looking for. Combined with a breast lift, your breasts will appear fuller and perkier. Some patients prefer to have one surgery at a time, while others prefer to have both together for the most effective results. Ultimately, depending on your end goals, the combination of the surgeries might be the right choice for you.
How Do I Take the Next Step?
At Myers Plastic Surgery, Dr. Myers can help answer more questions you may have. When it comes to improving your breasts, Dr. Myers prioritizes comfort, safety, and satisfaction with his patients. To receive more information about breast augmentation and breast lifts, contact Myers Plastic Surgery today!