3 Common Motivators for Breast Enlargement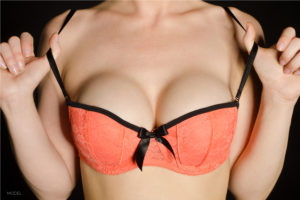 Many women who live in The Woodlands area are unhappy with the natural size of their small breasts. Whether they have never felt like they fully developed after puberty, or they feel as though they lost the large volume they used to have after pregnancy and breastfeeding, it is common for women to feel this way. In fact, women desire a breast enlargement for a variety of reasons. Here are 3 of those most common reasons.
Women Feel They Never Really Developed
Some women who live in The Woodlands simply have small breasts. These women may feel that they never actually developed breasts in puberty, which may make them feel less feminine and womanly. A breast enlargement, even one that only minorly enlarges the breasts to a more natural size for a woman's shape, can be a huge confidence booster for these types of patients.
Women Have Lost Volume Due to Pregnancy and Breastfeeding
Pregnancy and motherhood can be some of the most rewarding experiences in a woman's life. However, some women in The Woodlands naturally experience a loss of breast volume after pregnancy and breastfeeding. If you've experienced this, a breast enlargement surgery by Dr. Myers can help you restore what you lost, or perhaps even "boost" you to the size you've really always desired.
Women Just Don't Like the Way They Look in Clothes and Bathing Suits
Whether you feel like you don't have an hourglass silhouette, or that you just don't fill out your tops or bathing suits, some women are uncomfortable with the way their breasts appear. This is a common motivator for breast enlargement surgery amongst women in The Woodlands – desiring to get a silhouette that they are comfortable with. If you've got all the curves you want except those on the top, getting breast implants can help.
Is Getting Breast Implants Right for You?
Whether you can identify with one of these 3 common reasons for getting breast implants, or have another reason you desire to go bigger, it never hurts to schedule a consultation to talk to Dr. Myers about your options and potential results from a breast enlargement surgery. Aimed at helping you look like the best version of you, Dr. Myers carefully consults with patients to be absolutely sure they are happy with the potential size of implants they may choose to get.
It does not matter why you want to get a bigger bust; if you have that desire, you owe it to yourself to at least explore a breast augmentation surgery as an option for you. Dr. Myers is very thorough with patients in explaining the breast augmentation surgery process, including your incision type options and breast implant options.
Scheduling a Consultation with Our Practice
If you'd like to explore whether or not a breast augmentation surgery is right for you, the best thing you can do is call our practice to schedule an initial consultation. This can be done by calling us in The Woodlands office at (936) 539-8115.