5 Benefits of Liposuction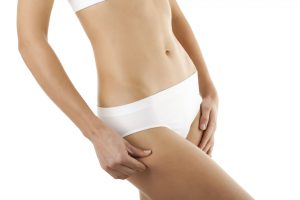 If you're looking to alter the shape of your body, liposuction is the way to go. As one of the most popular procedures in plastic surgery, it's no surprise that many patients in The Woodlands choose liposuction.  Most people know the basic effects of liposuction, which is that it can enhance your physique, however, few truly understand how beneficial the surgery can be. Due to its benefits regarding results, recovery time, and minimal scarring; there are several that believe this cosmetic surgery as one of the best.
We provide liposuction as one of the surgeries that we do routinely at Myers Plastic Surgery. For our patients that are undecided about this method and whether or not it is beneficial, we've come up with a couple of reasons how the procedure can benefit you:
It will help enhance your overall physical appearance.
For many of our patients in The Woodlands who have received liposuction, many can attest to the fact that they are happy with their appearance. The main purpose of liposuction is to change the way you look in a positive way. Liposuction involves sculpting your body the way you want it and eliminating unwanted fat pockets. Because this surgery is designed to improve your appearance, it's certain that you will look and feel stunning after liposuction.
Liposuction is a minimally invasive surgery.
Through advancements in technology, liposuction has become less invasive than other surgeries. This modern procedure can now be done while patients are awake and involves a minimal recovery time. Because the recovery time isn't too long (usually lasting only a couple of days), liposuction is typically a popular choice for patients in The Woodlands.
This procedure can target specific areas of your body.
Liposuction is designed to allow you to target certain parts of your body for shaping and sculpting. This means that any delicate areas you may want to change or tone down, including your neck or face, can be altered appropriately with liposuction.
Your scars will be reduced to a minimum.
The incisions used for liposuction are so small that there is hardly any scarring. These small incisions are usually concealed by your skin once you have healed from your liposuction surgery. Because the scarring is not very noticeable, many patients who are seeking liposuction in The Woodlands choose liposuction as an option.
Liposuction can improve your mental health and self-esteem.
Many patients are quite aware of the physical benefits of liposuction, yet they don't quite realize how it can contribute to improving your mentally state too. When you aren't happy with your outer physical appearance, it tends to affect how you feel on the inside as well, often making you feel rather discouraged. After getting liposuction, most patients have improved self-esteem and better overall mental health. As a result of looking exactly the way you want, most patients tend to be pretty happy with themselves afterward.
If you'd like to hear more about liposuction and its benefits, we'd love to talk with you. Please call us at our office in The Woodlands today to speak with Dr. Myers.