5 Considerations When Having Breast Enlargement Surgery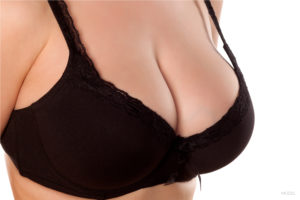 Before you make a decision that's as life-changing as breast enlargement surgery, it's in your best interest to gather as much information as possible. After all, when it comes to your body, you can never be too cautious. We encourage women living in The Woodlands to carefully consider every detail of their breast enlargement surgery before embarking on this journey, so you're completely satisfied with your results.
Choosing What's Best For You
Planning your breast enlargement surgery is an exciting experience because you get to design how your breasts will look. Every woman who undergoes breast enlargement surgery does so for reasons that are very personal to them. But all of our patients have one thing in common – they aren't happy with the appearance of their breasts and how that affects their self-esteem. Some women in The Woodlands may feel overwhelmed, which is why we've compiled a simplified list of 5 important choices that you get to make.
Silicone or Saline. Both saline and silicone implants have advantages and disadvantages that breast enlargement patients in The Woodlands should thoroughly consider. Silicone breast implants are an excellent choice for women who prefer their breasts to look more natural and feel softer to the touch. They are pre-filled and have a thick, gummy-bear candy consistency as opposed to saline implants which are initially deflated and inserted through small incision sites and then filled with sterile salt water. Most women chose silicone implants for their breast enlargement surgery. Discussing the pros and cons of both types of breast implants with your doctor will help you make an informed decision.
When selecting the size of your new breasts, it's important that you consider your body type as well as your lifestyle – now 10 or 20 years from now. Whether you chose small, medium, or large sized breasts, you to be delighted with the size you choose for years to come.
Round or Teardrop Shape. Round, circular looking implants are softer than teardrop implants and make the breasts look much fuller on top, whereas teardrop shaped breast implants look more natural and feel slightly firmer than round implants. Again, it's about personal preference – and ultimately it's your decision.
Incision Location. There are four incision locations available to women in The Woodlands who are interested in breast enlargement surgery. Inframammary incision (located in the crease under the breast); periareolar incision (located at the nipple site); transaxillary incision (located in the underarm); or TUBA incision (located in the belly button).
There are two breast implant placement to select from; above or below the pectoralis muscle. If the implants are placed under the muscle, they have a more natural appearance appealing to The Woodlands women who prefer a more inconspicuous look. If the implants are placed over the muscle, they tend to look more rounded and augmented, but there's less post-op discomfort associated with over the muscle implant placement.
Working as a Team
To ensure long-lasting results that you are happy with it's crucial that you and your surgeon are in complete agreeance. Possibly the most critical decision you will make is choosing a plastic surgeon who will work with you and help you make informed decisions. Schedule an appointment with Dr. Myers to discuss your goals and get to know more about your options.
We look forward to hearing from you, so call our The Woodlands office at (936) 539-8115 today to begin your journey.