5 Tips to Prepare for a Tummy Tuck Surgery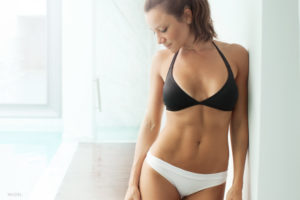 If you're a woman or man in The Woodlands who has decided to take the plunge and get a tummy tuck, you're likely very excited. After all, you're probably tired of the excess skin that exists on your abdomen and doesn't give you the flat abdominal look you desire. It's important to remember, though, that before undergoing plastic surgery, there are steps you need to take to prepare. Here are 5 tips to prepare for a tummy tuck surgery. 
Make Sure You're at or Near Your Goal Weight
Some of The Woodlands patients that Dr. Myers consults with have the misconception that a tummy tuck is a weight loss procedure. It's not. A tummy tuck is designed to remove excess belly skin and stitch back together separated abdominal muscles if you are experiencing that complication. In fact, before undergoing this procedure, it's recommended that you be at or very near your goal weight and that you have a diet and exercise plan to maintain it, once you're cleared to exercise again, of course.
If You Smoke or Vape, Quit Now
We don't mean to lecture you but smoking or vaping can cause complications during surgery. Not only does nicotine usage cause your veins to constrict, but it can also make healing more difficult. If you smoke or vape, be honest with Dr. Myers. Consider either quitting cold turkey or enrolling in a smoking cessation program. 
Avoid Certain Medications with Your Primary Care Physician's Approval
Before your tummy tuck by The Woodlands' Dr. Myers, you'll need to see your primary care physician for a pre-op appointment to clear you for elective plastic surgery. It's at this appointment where you'll need to discuss any existing medications you take, and whether or not you need to temporarily stop taking them before your surgery, and if so, when. Recommended medications to stop before elective surgery include aspirin, anti-inflammatory medications, and herbal supplements because they are known to increase bleeding during surgery. 
Take the Pre-Surgery Medication that Dr. Myers Prescribes
Before your tummy tuck, Dr. Myers is going to prescribe you medication to make sure everything runs smoothly. This includes anticoagulant medication, which helps prevent blood clots. This medication is for your safety during and after surgery, so make sure you take it as prescribed. 
Arrange for Help for Your Recovery
On the day of your tummy tuck in The Woodlands, you're going to need someone to accompany you and drive you home because of the strong general anesthesia that puts you to sleep for the surgery. It isn't compatible with driving. But even for the first 2 weeks after your surgery, you're going to have limited mobility, may experience some discomfort, and can likely use an extra pair of hands around the house – especially if you have young children at home who are used to being held, because you won't be able to pick them up. Make sure you have your recovery plan in place well before surgery day.
Contact Our Practice in The Woodlands to Schedule a Tummy Tuck Consultation
If you're ready to get a tummy tuck, there's no one better to perform the surgery than Dr. Myers. Call our practice today to schedule an initial consultation with him. He can be reached at (936) 539-8115.