Can A Breast Augmentation Lift My Sagging Breasts?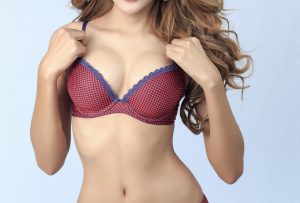 Many women in The Woodlands often pose this question to themselves: Should I get a breast augmentation? This is common among many patients who are unhappy with the way their breasts look. Some of the reasons women consider breast augmentation are size, shape, or fullness.
For breasts, in particular, sagging or breasts that are no longer perky can be an issue. For many patients, sagging breasts are often the number one reason for seeking a surgical solution. If this is something you can relate to, you might be wondering what the best surgical procedure is to help remedy your problem. At Myers Plastic Surgery in The Woodlands, we want patients to feel confident and secure in their plastic surgery choices. When it comes to breasts that are low or sagging, there are two common procedures: a breast lift and a breast augmentation.
What is a Breast Lift?
A breast lift is a surgical procedure that, as the name suggests, lifts your breasts to a higher position. The lift succeeds by making your breasts higher in place and perkier in appearance. A breast lift by itself helps to raise your breasts if they have sagged over time. However, a breast lift cannot change or alter the size of your breasts. Although the lift may help give the illusion of bigger breasts, in reality, only a breast augmentation can actually make your breasts bigger and fuller.
What Are the Results of a Breast Augmentation?
Unlike a breast lift, a breast augmentation will result in larger breasts. Because implants are inserted, it will create a more plump, full look. Overall, the goal of breast augmentation is to create more rounded, larger breasts. Patients in The Woodlands who have received this surgery will end up with more full, circular breasts in shape. If you have sagging breasts, they will lift a bit with an augmentation, but how much depends on the size, shape, and material used for your implants.
Breast Implants and Breast Lifts
Although slightly similar, each of these surgeries actually has a distinct purpose. Depending on what you want for your body type, you may prefer one procedure over the other. While a breast lift is great for sagging breasts, an augmentation will help create a fuller, larger shape if that's what you're looking for. If you're not seeking to enhance your breast size and just want to perk them up, a lift might be the better choice for you. Ultimately, the best thing to do is to talk with your local plastic surgeon to find out what's the best solution for you.
The Woodlands plastic surgery expert, Dr. Myers, talks in-depth with his patients about their individual needs when it comes to all procedures. If you're considering a breast lift or breast augmentation, please contact us at our office.