Will Pregnancy Affect My Breast Augmentation Results?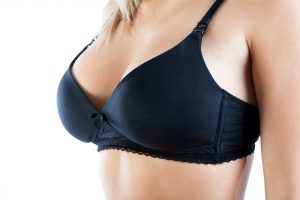 Pregnancy is always an area of concern when considering breast augmentations. This is due in large part to the fact that pregnancy has such a drastic effect on women's bodies. For patients in The Woodlands, it's no secret that the process of pregnancy will change your body in numerous ways. Besides your hormones and other changes, soon-to-be mothers will go through many physical changes as well. A part of your body that is affected by pregnancy is your breasts. If you've never had breast implants or plastic surgery on your breasts, you might have a pretty accurate expectation of how the pregnancy will affect your breasts' shape and size. However, for patients in The Woodlands who have had breast augmentation surgery, will pregnancy change your results?
How Breast Augmentation Works
Breast augmentation is done through a surgical technique to enhance breasts and add fullness to their shape. At Myers Plastic Surgery in The Woodlands, our specialist plastic surgeon prioritizes safety, technique, and attention to detail for every individual patient. Usually recommended for patient's pre-pregnancy, the procedure includes inserting breast implants either behind the patient's breast tissue or under chest muscles. After the surgery, there will be a recovery period where you will have to refrain from certain activities. Afterward, you will meet with Dr. Myers regularly to ensure that the post-recovery process for your breast augmentation is going smoothly.
Ways Pregnancy Affects Your Implants
In typical situations, your breast implants will last for years and stay in your desired, perky condition. Your chest will keep the shape and fullness that was determined during your consultation for your breast augmentation. Ideally, this is the scenario for most The Woodlands patients that get this procedure to alter their breasts. However, if you become pregnant, you cannot be sure that your results will stay exactly the same. While pregnancy will not completely alter your breast augmentation results, they will cause your breasts to change somewhat. Your implants won't decrease in size or become less full, but the pregnancy will change your breast in some way. Every individual is different, and the exact change of your breasts can not be predetermined. Rest assured, however, that your implants will remain full and stay close to the original shape.
Determining Whether Breast Augmentation Is Right for You
When it comes to considering breast implants, you have to consider all the factors that could help make your decision. For instance, we recommend all breast augmentation surgeries take place after pregnancy or after you've decided not to have any more children. The reason for this is because the pregnancy will have an effect on the augmentation.
Deciding whether breast augmentation is the right choice for you can be difficult. If it's a procedure you've been considering for a while, it's always a good idea to seek advice.
Contact The Woodlands plastic surgery expert Dr. Myers today to schedule a consultation or appointment today.