Can I get a Tummy Tuck After a C-Section?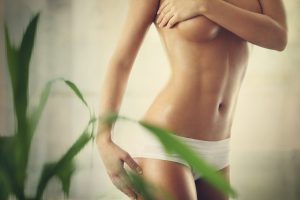 If you're considering a way to slim down your stomach, a tummy tuck might be the perfect option for you. This procedure is common among patients who seek to tone their stomachs a little more. Because this type of surgery targets your specific tummy area, a lot of women in The Woodlands who have been pregnant before choose tummy tucks to restore their physique. This is because pregnancy can have a drastic effect on your belly and can alter your body in a negatively noticeable way. For some women who have been pregnant, it can be difficult to get back to your original shape, which is why tummy tucks are so popular. At Myers Plastic Surgery, we offer this surgery for patients who are seeking a toned, sculpted look for their abdomen.
Some patients in The Woodlands who have been pregnant wonder if they can even get the surgery. More specifically, women who have had C-sections may be curious about how soon after delivery is it safe to get a tummy tuck. At Myers Plastic Surgery, we get asked this question often. Because many patients have inquired about this, we have come up with some information that can help answer this question.
Is It Safe to Get a Tummy Tuck after a C-Section?
It is perfectly safe to get a tummy tuck after a C-section, provided that you have given yourself the appropriate time to heal. It's never a good idea to rush into surgery immediately after you have just undergone one. If you've had a C-section, your body has to do some recovering from not only the surgery but the pregnancy itself. Being pregnant changes your body in many different ways. Because of your hormones and the whole pregnancy process, your physique as well as mental state can be significantly altered. Also, when you have a C-section, your body will need extra recovery time. While it is safe for patients in The Woodlands to get a tummy tuck after a C-section, we recommend that they wait the amount of time necessary, and follow your doctor's direction, before going through another procedure.
When to Consider a Tummy Tuck
Whether it takes weeks or months, you should wait until your body fully heals from the C-section before considering a tummy tuck. It's different for every woman and every procedure. A full recovery from a C-section is approximately eight weeks for women in The Woodlands. However, every woman's body is different. It's important to keep in touch with your physician before deciding to get a tummy tuck. If you want to have the procedure, we recommend getting the go ahead from your doctor first to know that the surgery will be safe.
It can be hard to wait to return to your pre-pregnancy body, but just remember that this is a process and it takes time. If you wait the appropriate amount of time, you can ensure that your tummy tuck surgery will be safe and go smoothly. At Myers Plastic Surgery, Dr. Myers prioritizes safety and comfort with patients in The Woodlands.
If you're yearning to get your figure back and want to learn more about tummy tucks after C-sections, call Myers Plastic Surgery for a consultation today!