How Much Fat Can be Removed with Liposuction?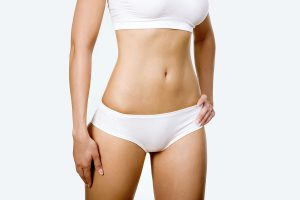 Some of the top reasons that people want liposuction is because it can help enhance your body shape, treat internal metabolic problems, and improve your everyday life. Dealing with these issues can be difficult for anyone to deal with mentally and physically. At Myers Plastic Surgery, we offer liposuction as a solution to get rid of excess unwanted fat. When considering the procedure, a lot of patients in The Woodlands may wonder about how much fat will be removed. Most patients who want liposuction surgery are seeking this treatment because they want fat removed from their bodies, so knowing how much will be removed is understandably an important deciding factor.
An Introduction on Liposuction
Liposuction is a surgery that we offer in our Woodlands office for patients that want to get rid of stubborn fat on their bodies. It's a procedure that helps people who have areas of their body that don't necessarily respond easily to diet and exercise. It's also used for people who are looking to trim and contour their body. Liposuction can help improve someone's body shape by removing unwanted pockets of fat in a number of areas including hips, abdomen, back, arms, neck, thighs and lower legs. The procedure allows Dr. Myers to zone in on these specific areas and contour your body shape exactly to how you want it.
How Much Fat Does Liposuction Remove?
Now, the question remains: How much fat can be removed with this type of surgery? Well first off, a common misconception is that liposuction will drastically change your weight. With this kind of surgery, there will be a noticeable change. However, it will not be a dramatic weight loss. It's not typically associated as a method for weight loss alone, but instead, is used more as a contouring procedure. However, liposuction does get rid of excess fat, which can result in some weight loss. As far as how much fat can be removed, it varies by the practice, patient, and plastic surgeon.
Factors That Determine How Much Fat Is Removed
Some plastic surgeons decide how much can be removed based on each patient's stats, meaning their original weight. For instance, someone who weighs more or has a higher body mass index (BMI) can get rid of a higher amount of fat more safely than someone who weighs less. Because of this, some surgeons calculate how much fat to remove based on their patient's body status. Others can determine how much fat can be removed by going off of guidelines that have already been created.
At Myers Plastic Surgery, Dr. Myers prioritizes your safety and satisfaction above all else. In these types of procedures, he will work with you and find out your goals with liposuction and how much fat you are trying to lose. This way, he can help come up with a safe, effective solution for any patients in The Woodlands.
If you are considering liposuction and want to learn more about it, please contact our office in The Woodlands today!