Choosing a Board Certified Surgeon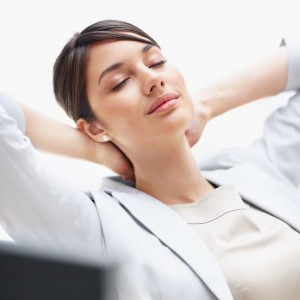 If you had a dog and he got sick, would you take him to a marine biologist for treatment? Sure, it sounds silly, but something very similar happens all across America every single day. You see, this scenario actually isn't far off from the difference in having your cosmetic surgery performed by a board certified plastic surgeon versus a physician who simply claims to be a cosmetic surgeon. Conroe plastic surgery Dr. Wesley T. Myers is certified by the American Board of Plastic Surgery, and while to the casual observer, this may just sound like the same thing as saying he's licensed to perform plastic surgery, there's much more to it than that.
What's the Big Deal?
You may be wondering what all the fuss is about with this. After all, don't all physicians who practice plastic surgery have to be trained to do so? Here are a few facts that may surprise you:
It's actually legal for a physician to call themselves a plastic surgeon despite the fact that their formal training was in another, potentially non-surgical, area. Often, doctors receive board certification in another specialty and later take supplemental training in cosmetic surgery then claim they are board certified plastic surgeons.
It's also legal for a physician who was not formally trained in plastic surgery to perform it in his/her place of business. The main difference between someone certified by the American Board of Plastic Surgery and someone who isn't is the board certified surgeon can also perform plastic surgery procedures at an accredited hospital.
There are other boards out there seeking to establish themselves as authorities in the world of plastic surgery but the American Board of Plastic Surgery is the only one recognized by the American Board of Medical Specialties to certify physicians in the entire range of reconstructive and plastic surgeries. ABPS certification requires at least 5 years of approved surgical training, including a plastic surgery residency, as well as rigorous written and oral exams.
Committed to Safety and Quality
Probably the most obvious distinction one can draw from certification by the ABPS is that it requires a great deal of training and study to achieve. It stands to reason that someone having undergone all that training should be more skilled and able to achieve positive results than someone who did not. We believe it shows something else though – a commitment to your safety and results that are more than simply acceptable.
Dr. Myers didn't become board certified in plastic surgery because someone made him do it. He did it so he could provide a higher level of service to you, his patient. If you're considering plastic surgery, call us today to schedule consultation and experience the board certified difference firsthand.
Don't trust your care to just anyone. Conroe plastic surgeon Dr. Wesley T. Myers is certified by the American Board of Plastic Surgery and stands behind his work. Call us today at 936.539.8115 for your consultation by appointment.