Don't be Fooled by Plastic Surgery Before and After Photos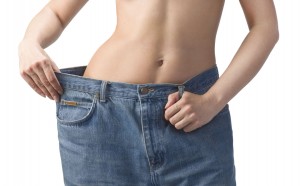 A picture is worth a thousand words, but those words are worth nothing if they are all lies. Before and after photos are the strongest indicator of what results you can expect from a plastic surgeon. This is the single most effective way to reach potential patients – and every surgeon knows it. Unfortunately, they also know some tactics to make the results look more drastic than they may truly be. Beware of these misleading techniques often used in plastic surgery before and after photos.
Beware of "Selfie Angle" After Photos
Be wary of any photos you see showing only the oblique view. This means the photo is taken from an upward slant only showing one angle.
We have all seen photos from this angle on Facebook and other social media channels. Just about every social media profile has a selfie angle photo these days. Why? They make us look better than any other angle!
What may work for a selfie does not serve you well for plastic surgery results! All surgical results will look good from the oblique view. You should not trust results that are shown only from this view. Look for photos which show the front and side views straight on, not from above or at a slant.
Using Flash & Zoomed Photos
Another tricky before and after photo tactic is to use the flash and zoom selectively to make the before photo look worse than reality, and the after photo look better than reality.
Often times, plastic surgeons will not use a flash on before photos as this will show more imperfections. However, they will use a bright flash on the after photo to hide irregular contours. This does not give an accurate representation of the surgeon's work.
Zooming in can be used to show detail in a photo and zooming out can give more of a "bigger picture" perspective. However, when used for plastic surgery before and after photos, it can be misleading to potential patients. Zooming in on a before photo can make the patient appear fat – larger than they really were to start. Alternatively, zooming out on an after photo can make the patient appear far skinnier in comparison to the before photo.
Background Color in Plastic Surgery Before & After Photos
Plastic surgeons know that the background color is key in before and after photos. The ideal background color to use is blue. This will give the most accurate depiction of each patient's surgical results. Beware of before and after photos with a black background. Black backgrounds can hide edges and imperfections. This is another way you can be misled with a surgeon's photos.
A plastic surgeon may be inexperienced with his or her photography techniques and not be intentionally trying to make the results look better than they are. However, an experienced surgeon, like Dr. Myers, will be aware of these and other important before and after photo stylings.
Contact the Conroe and The Woodlands plastic surgery experts at Myers Plastic Surgery to book your consultation and ensure you are satisfied with your "after" photos!