How Soon Can I Sleep After Botox?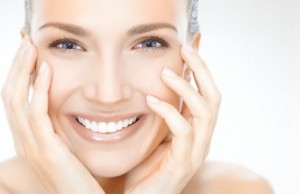 After getting a cosmetic procedure like Botox, it's normal for you to want rest. While relaxing and limiting your activity will help you heal, sleeping, napping, or lying down too soon after Botox can negatively affect your results. Patients in Conroe and The Woodlands often get Botox in the morning or afternoon so that they can enjoy a good night's sleep the same night.
How Soon After Botox Can I Sleep?
Because Botox needs time to settle into the place it was injected, you will need to wait at least four hours before sleeping. In addition to not sleeping or lying down for four hours, you should:
Keep your head elevated.
Avoid lots of activity or exercise.
Not apply ice to the area.
Not go for a facial or massage.
The best thing you can do for the first four hours after your Botox is relax at home and sit upright.
Can I Sleep the Night After My Botox?
This is a common question from patients in Conroe and The Woodlands. You should apply the four-hour rule to sleeping and wait until at least four hours after your Botox treatment. To avoid any conflict with your sleep pattern, choose a time that gives you the chance to rest before bed.
When Is the Best Time to Get Botox?
It's always easier to give yourself at least half a day to rest after Botox, but it can be challenging to find the time. Because all patients experience some swelling and bruising from the procedure you should allow time to recover after the procedure. Most patients in The Woodlands and Conroe choose to get Botox:
On a day that is less busy.
In the morning or early afternoon.
When they have the time to recover.
Scheduling your procedure with this in mind will give time for your Botox to settle and you time to feel better.
For more information about Botox treatment, call our office in The Woodlands at 936-539-8115.