Will Breast Augmentation Correct Asymmetrical Breasts?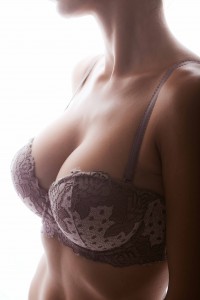 Your breasts are more than just a part of your body – they're a symbol of your femininity and beauty. So when you have a noticeable asymmetry between your breasts, it can leave you feeling unbalanced and self-conscious. Thankfully, there are a number of ways to address this common issue and The Woodlands breast augmentation expert Dr. Wesley T. Myers is your partner in finding the ideal solution.
Options for Treatment
The best way to approach the problem of asymmetry depends largely on your specific situation and goals. The three main methods of addressing asymmetry are:
Augmentation with different size implants: if you want to go bigger all around, we can use implants of different sizes – a larger one for the smaller breast and a smaller one for the larger breast – to achieve breasts that are both larger and more closely matched.
Augmentation of the smaller breast: if you're happy with the size of your larger breast, we can simply do a single implant in the smaller breast to achieve a matched set.
Reduction of the larger breast: if the larger of your breasts is too large for you, we have the option of removing excess tissue from the larger breast to achieve a matched but smaller pair.
Managing Expectations
Before undergoing a breast augmentation or other surgery to correct asymmetry, it's important to understand this fact: it's extremely rare for a woman's breasts to be perfectly symmetrical. If you go into your procedure expecting to come out with breasts that are a mirror image of one another, you will likely be disappointed. That said, to anyone who sees your breasts afterward, chances are any differences will be unnoticeable.
Another thing to consider is that the method used and degree of success in achieving symmetry can vary depending on how large the difference in your breasts was before surgery and other factors present in your unique anatomy. All that aside, Dr. Myers prides himself in his attention to detail and meticulous surgical technique and stands behind his promise to give you results you can be proud of. So, stop living with the embarrassment of asymmetrical breasts – call Dr. Myers today for your free consultation.
Looking to correct an asymmetry in your breasts? The Woodlands breast augmentation expert Dr. Wesley T. Myers can help. Call us today at 936.539.8115 to schedule your consultation.