Will Breast Augmentation Surgery Repair Breast Asymmetry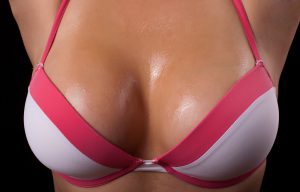 If your breasts are slightly uneven, know that you're not alone. All women have differences in their breasts including size, shape, and overall appearance. Just because it's common, it doesn't mean that breast asymmetry isn't a real problem. Typically, asymmetry in breasts can result in The Woodlands women feeling abnormal or uncomfortable about their bodies. It can feel awkward or unsettling to think about stepping out in a bikini or even wearing certain clothing because of uneven breast size.
If you suffer from having this issue, there is a very effective solution. At Myers Plastic Surgery, Dr. Myers performs breast augmentations every year for women in The Woodlands who struggle with asymmetry in their breasts. Asymmetric breasts can result in discomfort and unhappiness for patients. With a simple surgery, the problem can be solved.
How Breast Augmentation Works
Breast augmentation is a commonly chosen procedure for patients in The Woodlands that want to change their breasts' appearance. Usually, people choose this surgery to create fuller, perkier breasts after having gone through, either pregnancy or dramatic weight change. Some patients choose breast augmentation because they've never had significant breast volume. Although used for other purposes too, these are the two most common reasons. Typically, Dr Myers will place implants that meet the patient's goals and compliment the patient's body type. The breast augmentation recovery time is usually six weeks, and afterwards, the patient's final results will become apparent.
Repairing Asymmetry in Breasts
During your surgery, it's crucial to understand how the procedure will help achieve symmetry between your breasts. Because implants can change and alter the size of your bust, your augmentation can balance to your breasts. Dr. Myers can help you achieve your desired look, assuring that your breasts are completely symmetrical. As an experienced The Woodlands plastic surgeon, Dr. Myers can make sure that you get the right size, shape, and symmetry that you seek in an augmentation.
What Are The Benefits of Choosing Breast Augmentation?
If you choose breast augmentation to fix your implants' symmetry, there are also other benefits. When getting a breast augmentation, you might as well take full advantage of the surgery. The procedure allows for women to change their bust size, improve their chest shape, and ultimately alter their appearance. Although correcting your breasts' symmetry is a number one priority, when you are considering your augmentation, you should think of other issues you may want to address. When talking with Dr. Myers, you can decide together what improvements may be best for you and your body type.
Recovery Time
After getting your surgery, you will have a recovery period before you're completely healed. Your preparation should entail what you and your plastic surgeon went over in your initial consultation. We recommend lots of rest and minimal activity in the days following your surgery. Seeing your surgeon afterward, regularly, to make sure that you are healing properly is also essential.
If breast asymmetry is something that you've suffered with, consider an augmentation as a solution. The Woodlands patients should call Myers Plastic Surgery today schedule an initial consultation or set up an appointment.