Which Breast Implant Placement Gives a More Natural Appearance?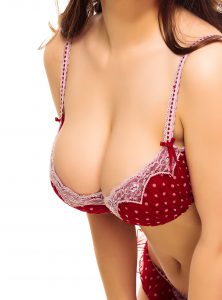 Getting breast implants is a serious decision. When choosing breast augmentation, one of the biggest concerns that women in The Woodlands have are about how to get natural looking implants. Many patients typically want fuller, larger breasts without making the change seem too artificial or fake. Breast implants are meant to alter and improve your chest, but there are various types of implant placements that can have different results. Some breast implant placements can provide great fullness and perkiness, yet may come off looking less natural.
The type of implant shape you chose definitely has an impact on how your breasts look, but most The Woodlands patients don't realize that the placement of your implant is also important. Along with choosing the right size, shape, and volume; placement is of equal importance when it comes to breast augmentation. At Myers Plastic Surgery, we provide options for implants that look natural and are more subtle in appearance. If you're thinking of getting breast implants that aren't too obvious, it's important to know which placement will provide the most natural results.
Two Types of Breast Implant Placements
When getting a breast augmentation, there are two main implant placements to consider. Your implant will either be placed above or below your pectoralis muscle. At Myers Plastic Surgery, we help you choose which placement is best for you based on your tissue dynamics and breast measurement. Placing the implant above the muscle will ultimately result in the fastest recovery. It is also a less painful procedure, however, some of The Woodlands patients prefer placements underneath the muscle because of thin breast tissues . This allows for an extra layer of tissue over the implant in patient with very little breast tissue. In the end, it is important to remember that dimensions and proportions make a beautiful breast not volume.
Choosing the Right Plastic Surgeon
Additionally, to choose the right implant placement, you want to make sure you're in good hands. When deciding on a plastic surgeon, you should make sure to find someone who understands your needs clearly and concisely. Dr. Myers will work with you individually on your desired goals to make sure your implants fit the aesthetic you're going for. If you are looking for a more natural, subtle look; Dr. Myers will listen to what you need as a patient to make sure the procedure gives you your desired results.
Moving Forward With Your Decision
If you've been considering a breast augmentation, there are still more things to decide on. After coming to a conclusion about whether you want a more natural-looking bust or a more rounded-out appearance, you still have to think about breast implant shape and other factors. At Myers Plastic Surgery, we want to help patients in The Woodlands feel confident in their decision. If you want to learn more about breast augmentation, please call our office anytime. Dr. Myers can personally go through the options you have when getting this surgery to make sure you receive your desired results.
To schedule a consultation or talk with Dr. Myers, patients in The Woodlands can call us today at our office.