3 Ways Botox Can Improve Your Appearance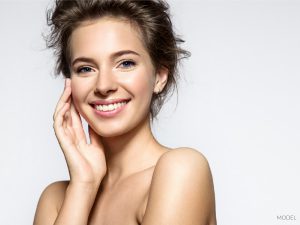 Have you been avoiding group pictures? Or trying to get the right angle or lighting for a selfie – but have realized that there just really isn't one? These little frustrations add up and are probably just a small fraction of why you are considering Botox.
Both men and women alike are unhappy with how aging negatively affects their appearance. Women spend countless dollars on expensive make-up, serums, moisturizers, and a myriad of other products with the hope of concealing the effects of aging. Men and women in The Woodlands may even decide that a dramatic new haircut will improve their appearance, only to see the same unpleasant creases or sagging jowls. If you are ready to wave the white flag and finally see some real change, Botox may be just right for you.
We've comprised a list of 3 ways that Botox can improve your appearance – some may surprise you.
Younger, more refreshed appearance.
This may be the most obvious reason The Woodlands patients seek out Botox as a way to improve how they look. We've all heard that youth is wasted on the young and as we age, we realize just what that means. Our skin has a vitality that slowly slips away with time. Dr. Myers has helped his patients using Botox to rejuvenate and smooth out targeted areas with virtually pain-free injections that last between 3 and 6 months on average. You will be delighted to have your picture taken and may stop in your tracks when you catch a glimpse of your new, more youthful look.
Improved mood.
The Woodlands patients are often surprised when they realize how much their mood has improved after having Botox treatments. The truth is that there is a direct correlation between how we feel and how we look. Most people come to Dr. Myers expecting to improve their appearance and experience the bonus of a new-found confidence and a boost to their self-esteem. Nothing is more attractive that a cheerful attitude combined with a fresh new glow. Your mood will most definitely improve when you see how amazing you look. Our social lives and careers are enhanced when we start to feel and look better.
Healthy new lifestyle.
After Botox treatments, many The Woodlands patients look and feel so great that it often kickstarts their efforts to get back to the gym, start eating better and finding other new ways to take care of themselves. Once we get the ball rolling it gains momentum. When your appearance is improved, it will quite possibly inspire you to get going on your fitness routine and create a healthy new lifestyle for yourself.
You see, by improving how you look, you most likely will see other changes in your life. Start by erasing those crows feet, smile lines, frown lines, brow lines and sagging jowls. Then notice a spring in your step and an attitude that radiates confidence. Maybe even a renewed gym membership!
Give us a call today at (316) 985-6742 to set up your appointment.