Benefits of Starting Botox in Your 20's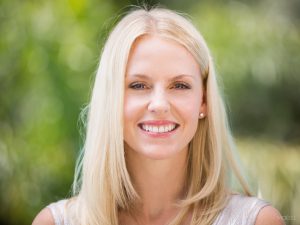 Botox isn't just for your Mom anymore! And it certainly isn't reserved just for the young men and women walking the runways in New York City or the reality stars in Los Angeles. No, Botox is so safe and well-studied that people, young – and not so young – are having it done. 20-something's who live in The Woodlands, Texas are among the most fabulous looking people in the world, hands down. Being on the cutting edge of the freshest, most glamorous, and all things new-and-now scene defines who you are.
The Best Time of Your Life
Almost everyone looks healthy and vivacious in their 20's. Ask anyone in their 30's or 40's what the best time of their life was, and you will hear "definitely, my 20's." Hanging out with friends, going to clubs, dating and college are what people best remember about their 20's. But if you ask them what they miss the most – you will hear about how great they looked, how they took it for granted, and how much they regret not taking better care of their skin. Well, luckily for young people living in The Woodlands, preventative Botox treatments can help keep those unattractive wrinkles from robbing you of your beauty, and your story can be much different.
Benefits of Preventative Botox
There are some great reasons The Woodlands patients consider starting Botox injections early. We've compiled a list of some of the rewards for getting an early start.
You've heard those unflattering terms like crows feet, elevens – or the not-so-pretty "computer face" and "turkey neck" from squinting at your pc or staring down at it. Botox can prevent these deep, imprinted wrinkles before they even have a chance to develop. Men and women in their 20's have ample volume and thickness in their facial skin that begins to thin and lose volume in their 30's and 40's. By starting Botox with Dr. Myers in The Woodlands when you're relatively young those words don't have to become part of your personal vernacular.
No regrets. There is nothing worse than running into an old friend and thinking to yourself that they look so much better than you. Well, imagine that feeling 10 years from now at, say, your high school reunion. That old friend took advantage of Botox injections in their 20's, and you didn't. There are some things we have control over, and some we don't, by the time you realize that you aren't immune to the aging process, the optimal window of opportunity will have closed.
Preventative Botox injections will save you money in the long run. They may even save you from having invasive plastic surgery later in life. Saving money is a benefit that we can all agree on. Don't throw money away on band-aid cosmetics or future plastic surgery. Making regular Botox treatments part of your beauty routine is a commitment that will pay off in the long run.
Nobody Ever Said, "I Wish I Had More Wrinkles."
At Myers Plastic Surgery we are here to answer any questions you have about starting Botox in your 20's, so call to schedule your appointment today at (936) 539-8115.