Botox Vs Facelift – Which is a Better Option for Me?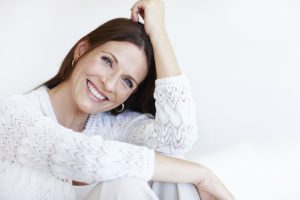 If you're looking for an effective way to change your face and aesthetic, you might be considering cosmetic surgery. Plastic surgery is a viable option for many patients in The Woodlands looking to improve specific features of their face. Some people struggle with unwanted wrinkles and facial lines that can be unappealing and distasteful in appearance. As a way to combat this, a lot of patients in The Woodlands may consider a facelift or Botox. Both of these surgeries are known for enhancing your appearance, however, what is the best option for you? Because there are so many options, sometimes it can be confusing to choose what is best for your specific needs. While both treatments may seem similar, they are actually two different procedures and have different results.
What Does a Facelift Do?
A facelift, also known as rhytidectomy, is a surgery that is meant to visibly improve signs of aging on your face. As we get older, our face, skin, and muscles are not what they used to be. Over time, our face loses tone and structure that can make patients look older than they actually are. A facelift can help improve your appearance by tightening these structures through the removal of areas of fat. At our practice in The Woodlands, we make sure that each facelift is individually designed for each patient's needs. If there are specific areas of fat on your face that need to be removed, Dr. Myers will make sure that your results will be rewarding.
What Botox Treats
Botox in The Woodlands is used to help tighten the skin around your face as well. Similar to a facelift, Botox injections will result in a younger look. In this procedure, Botox is injected underneath your skin to smooth out your face's texture and get rid of any wrinkles. Botox is also helpful in removing crow's feet, frown lines, and neck wrinkles. Instead of removing excess fat like a facelift, Botox injects a chemical that will relax your muscles to make your face more vibrant and soft in appearance.
How Botox Differs from a Facelift
The main difference between the two are how they are performed as well as invasiveness. Botox is typically popular in The Woodlands because it is not as invasive as a facelift. There is also less of a recovery time for Botox in comparison to a facelift. Also, Botox is usually less expensive and quicker than a facelift when it comes to the procedure as well as recovery time. Because facelifts are more invasive, the recovery time can be up to two weeks in comparison to a day or two for Botox. Both cosmetic surgeries are popular, however figuring out which one is going to be the best for you depends on your wants and needs.
To schedule a consultation today and find out whether Botox or a facelift is the right choice for you, contact Myers Plastic Surgery today.