What Areas of the Face Can Botox Treat?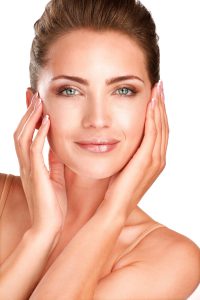 Getting Botox in the Woodlands is one of the ways you can change your look for a more restored, vibrant appearance. Over time, our faces change due to lifestyle factors, aging, and genetics. We can't control how our physical appearance changes, but we can do something about it. Botox is one of the more favored cosmetic surgeries because it provides patients with the opportunity to fix their facial blemishes. Whether it's looking for a more youthful, revitalized appearance or wanting to get rid of facial wrinkles, Botox in the Woodlands can offer patients an incredible new look.
At Myers Plastic Surgery, we often get questions about what the procedure can do for patients. Typically, patients know that Botox injections can help make your face smoother with a more refreshed texture. However, some patients question how Botox can help resolve intricate facial issues. This can often cause some patients to reconsider getting the surgery altogether because they aren't properly informed about what Botox can do. If you, like many other Woodlands patients, are wondering what areas of your face Botox can specifically treat, you're not alone. Ultimately, figuring out what these areas are can help make your decision easier.
What Botox Can Treat
Many patients don't know that Botox in the Woodlands can treat multiple facial issues. Using botulinum toxin, Botox injects this chemical into your face to enliven your facial appearance resulting in an improved look. This is because Botox can target specific problem areas that you wish to fix. A couple of areas that Botox can treat include:
Crow's feet: Botox can help get rid of the wrinkles on the outskirts of your eyes, that are typically caused by aging or other factors.
Frown lines: Botox injections can get rid of the wrinkles or facial lines in between your eyebrows.
Neck wrinkles: If you have lines around your neck, the surgery can help smoothen these out, resulting in a tighter skin texture in this area.
Forehead expression lines: Botox is popularly used to smooth out facial lines, leaving your forehead clear of any lines or unwanted textures.
Botox is injected into these specific muscle areas to temporarily paralyze the muscle. This results in less visible lines, which will ultimately give you an overall tighter skin appearance. The Botox will block nerve impulses to that muscle which will leave your face looking much more refreshed.
Taking the Next Step
Similar to other cosmetic procedures, you can sit down with Dr. Myers and go over the specific areas of your face that need to be tightened. If you make it clear which aspects of your face you'd like to fix, it'll be that much easier to achieve those results. When undergoing any cosmetic surgery, it's always important to talk with your plastic surgeon to familiarize yourself with your doctor as well as the procedure you're considering. Talking with Dr. Myers about Botox in the Woodlands area will help you feel more confident and reassured about your treatment. Getting Botox is a big decision, and we want to make sure you feel educated and prepared before getting the surgery.
To schedule a consultation today or talk with Dr. Myers, contact Myers Plastic Surgery in The Woodlands.