How Effective is Botox for Under Eye Wrinkles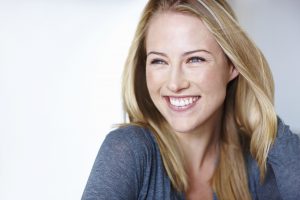 For lots of women and men, Botox is a pretty common surgery choice in The Woodlands. The reason for this is because Botox can solve many unwanted skin or face issues. It's used to specifically target certain areas of the face that patients want touched up or toned. People who struggle with showing signs of aging on their face are particularly interested in the treatment. Over time, this surgery has proven to be effective for many patients. Also, because it's quick and not invasive, Botox has become increasingly popular.
Most patients know that Botox works to erase facial lines such as crow's feet and frown lines. However, not everyone is aware of what else the treatment can fix. One of the more concerning areas of both men and women are under eye wrinkles. These can be a result of many years of squinting, which results in these wrinkles under your eyes. Practically everyone suffers from these wrinkles because with exhausting schedules and years of sun exposure these wrinkles are inevitable. Nevertheless, under eye wrinkles are a huge area of concern because they cause patients to look exhausted all of the time on top of looking older.
At Myers Plastic Surgery in The Woodlands, we recommend Botox as a fix for our patients. Botox is a safe, reliable way to help get rid of those under-eye wrinkles. Instead of looking tired all of the time, Botox can make you look refreshed and awake. This is why the surgery is chosen among many as a quick fix.
What Botox Does
Botox temporarily gets rid of fine lines and wrinkles on your face. Through injections, Botox is used to paralyze your muscles for a little while which causes the facial lines to disappear. A lot of common areas that patients use Botox for include crow's feet, forehead expression lines, neck wrinkles, and frown lines. The material is injected into whichever part of the muscle you're trying to smooth out. What happens next is that the nerve is temporarily paralyzed which lessens the appearance of fine lines around your face. When administered by The Woodlands plastic surgery expert such as Dr. Myers, Botox can help leaving you with a rejuvenated new look.
Is Botox Effective for Eye Wrinkles?
If you suffer from under-eye wrinkles, you've probably figured out by now that Botox can help get rid of these problems. However, some patients have concerns about how effective the procedure is for these types of wrinkles. Because Botox is used to target specific areas of your face, patients can rest assured that the treatment works to get rid of under-eye wrinkles. What Dr. Myers will do is focus in on the particular area of skin underneath your eyes that has lines. By doing this, he can safely and impressively get rid of any unwanted wrinkles. This will create a smooth texture under your eyes resulting in a more energetic appearance.
To get Botox today for under-eye wrinkles, contact Myers Plastic Surgery at The Woodlands today!