Don't Be Fooled by Plastic Surgery Online Reviews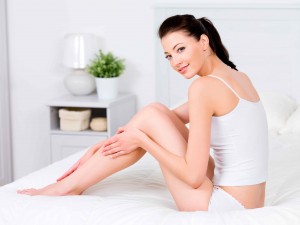 Online reviews can help you make decisions about several purchases and investments. Whether you are looking for a new major appliance or the commentary on the latest book by your favorite author, online reviews can sway consumers in one direction or another.
Websites like Yelp provide helpful information about local businesses and the online reviews can bring to light certain high points or concerns about a restaurant, a beauty salon, and now, even a plastic surgeon. Of course, one of these things is not like the other; how can online reviews – positive or negative – really tell you what you need to know about your plastic surgeon?
Online Reviews that are ALL Positive
It seems like a dream come true – a plastic surgeon with all positive online reviews. Your plastic surgeon may very well be deserving of accolades for his or her skillful work. However, it takes a great deal of time to build up reviews, especially people taking time to create positive reviews.
An unfortunate tactic with digital marketing for a plastic surgeon is inflating the amount of reviews with fake testimonials. We have seen surgical practices fined for placing their own fake reviews on Yelp, and one major brand even being prosecuted for creating entire websites to generate false reviews.
An online review is helpful and can help introduce you to your plastic surgeon. However, nothing can substitute for a surgical consultation with your doctor.
Bad Reviews and Misinformation
You may think every negative online review of a plastic surgeon is a telltale sign that the doctor is not worth your time. These reviews can be from patients who never went through with their procedures, or from local competitors trying to damage the practice's reputation. This is more common than you might realize across many industries.
While we agree, caution is merited from seeing several online reviews which appear to indicate the plastic surgeon is not as skilled or kind as you would like, it is not always an accurate representation of what you would experience as a patient.
Using Online Reviews Wisely
All this being said, we recommend you seek online reviews from reputable industry sources, such as RealSelf. While Yelp may be a fantastic way to vet your local cuisine, and Amazon reviews a quick way to decide on your electronics purchase, you will need more information on hand to choose the right plastic surgeon.
Conroe and The Woodlands plastic surgeon Dr. Myers has achieved "TOP DOCTOR" status on RealSelf based on his amazing online reviews from patients. This is a good first indicator of his skill and artistry as a plastic surgeon. Your next step should be scheduling a consultation with the doctor to learn about all your options and what is involved in getting plastic surgery.
Many websites do not have any verification beyond login credentials to post an online review. Don't rely wholly on strangers to choose your plastic surgeon – schedule your consultation and make your decision with confidence. Call our office today!