How to Maintain the Best Results of Your Tummy Tuck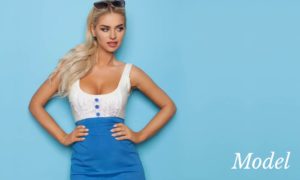 A tummy tuck, also called abdominoplasty, can be a life-changing plastic surgery procedure that helps men and women in Conroe, The Woodlands, and Houston achieve a more sculpted abdomen. The procedure can repair separated abdominal muscles (a common side effect of pregnancy that leaves affected women with a "pooch" they can't diet or exercise away). It can also remove loose and sagging abdominal skin you may have as a result of significant weight loss, weight loss after pregnancy, or the aging process.
While a tummy tuck can provide men and women in Conroe, The Woodlands, and Houston with incredible results, you need to put in some work pre-surgery and post-op in order to maintain your new look. Here are some tips from local plastic surgeon Dr. Myers of Myers Plastic Surgery on how to best maintain the results from your abdominoplasty.
Be At or Near your Goal Weight Before You Undergo the Procedure
Some patients in Conroe, The Woodlands, and Houston mistakenly think that abdominoplasty is a weight loss procedure. This isn't the case. The ideal patient for a tummy tuck will already be at his or her goal weight and have maintained that weight for at least 6 months.
Be Committed to Maintaining a Healthy Diet After Your Surgery
Future weight gain may negate the results of your tummy tuck. To make sure you get results that last, Dr. Myers recommends all his patients in The Woodlands are committed to maintaining a healthy diet for years to come after their abdominoplasty surgeries.
There are several resources for finding a diet that fits you and your unique lifestyle. These include:
Meeting with a licensed dietician or nutritionist to come up with a personalized nutritional plan to maintain your weight.
Practicing popular diets such as the Keto diet or the Whole 30.
Signing up for nutritional plan apps that help you keep track of your food and calorie intake from your smartphone.
Joining nutrition groups on social media.
Signing up for a meal plan service that emails you recipes of healthy meals aimed at helping you maintain your current weight.
Exercise Regularly to Stay Fit
Some people in The Woodlands are gifted with incredible metabolism that lets them eat whatever they want without ever needing to hit the gym. But most of us aren't that lucky. And even those who may not have needed to exercise to stay slim and trim in their youth will typically see that their metabolism slows down as they age.
Dr. Myers recommends all his tummy tuck patients practice regular exercise after they've healed from their surgeries (ideally exercising daily) to help maintain the results of their abdominoplasty.
There are several exercise options for men and women in The Woodlands to choose from, including:
Several local gyms, including those only for women.
Personal trainers and group training programs to help you stay fit while being accountable to your trainer or group training partners.
Online fitness subscriptions that let you get in a healthy workout without ever leaving your home.
Free YouTube workouts you can perform anytime.
Ask Dr. Myers Your Specific Questions About Maintaining Abdominoplasty Results
If you have any additional questions about maintaining your abdominoplasty results, ask Dr. Myers himself! You can schedule a one-on-one consultation to discuss your surgical eligibility and treatment plant by visiting Myers Plastic Surgery in Conroe.
Call (936) 539-8115 to schedule this appointment today!