Is There an Increase in a Woman's Libido After Breast Augmentation?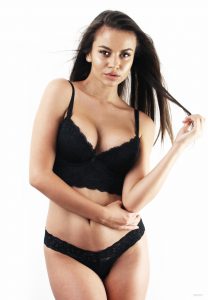 Not in the mood tonight? Or the past month? Or, if you're honest with yourself, maybe not for a very long time. And, perhaps you have never truly had much interest in sex. Don't feel alone; many women suffer from a lack of libido. Do you know that there is a direct linkage between a woman's sex drive and how she feels about her breasts? Voluptuous, perky breasts are what we associate with womanhood, sexuality, and sensuality. For women living in The Woodlands who are unhappy with their breasts, a breast augmentation can give new life to their sex drive – and isn't sexual fulfillment a big part of what makes life exciting?
Exploring What Does and What Doesn't Make Women Feel Aroused
Although we are going to keep this is blog PG rated, if this subject speaks to you then you understand the difference between being turned on and feeling as if you could take it or leave it. If you're leaning towards "leaving it," then let us tell you why we think you may be suffering from a low libido and how breast augmentation surgery can dramatically intensify your sex life.
First, we will discuss some of the possible reasons why you aren't interested in sex
Pregnancy – Pregnancy, and nursing can distort your once youthful, perky breasts by changing their shape and size. Although this is very common, many The Woodlands women lose interest in sex when they don't like how their breasts look following pregnancy. And unfortunately, this can have a significantly negative impact on their relationship.
Genetics – Asymmetrical and tuberous breasts are embarrassing, and the thought of an intimate situation can cause such anxiety that there is little room for any sexual pleasure. Or, If all of your adult life you have felt that your breasts were too small and you have not felt feminine enough, then you too won't have much of a libido.
Let's Talk About the Solution, Shall We?
At Myers Plastic Surgery in The Woodlands, Dr. Myers offers women just like you volume, cleavage, and self-confidence with a breast augmentation procedure. Let's explore a few ways that a breast augmentation can wake up the sleeping tigress inside of you.
Feel sexy! It is the basic ingredient necessary for you to enjoy yourself in the bedroom. Whether it's seeing how curvaceous you look in that tight little dress when you look in the mirror or taking it off in front of your partner, when you look amazing, your sexual appetite will increase by leaps and bounds.
Finally look and feel feminine. Women report that after they have a proportionally sized chest that they look forward to sex like never before. Filling out a bra and seeing cleavage when you look down – instead of the floor – makes women in The Woodlands feel feminine and secure about their womanhood.
Passion isn't just for the characters in romance novels.
If you're ready to write a new, sizzling chapter in your own life, then call our The Woodlands area office today at (936) 539-8115.