Safe Foods to Eat After a Tummy Tuck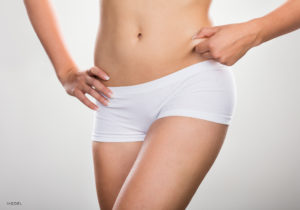 Every patient in The Woodlands is always eager to see their new body after getting a tummy tuck. Getting rid of the extra skin in the abdominal area can quickly boost self-confidence and make anyone feel better when they look in the mirror. However, as effective as a tummy tuck procedure is, there are some important steps to take afterward to ensure the results last a lifetime.
One of the best ways to get back to feeling normal after a tummy tuck is to eat a healthy diet. The food people put in their bodies after a tummy tuck can actually speed up the recovery process so they can start enjoying their new body more quickly. Here are some of the main foods Dr. Myers recommends eating for a quick tummy tuck recovery.
Proteins
Lean proteins can help rebuild and grow muscles. The best foods to incorporate into a diet include eggs, beans, meat, fish and dairy products. Ideally, people should incorporate a mix of proteins and vegetables to keep a balanced diet. But ensuring proteins are regularly consumed will help build the body's strength back following a tummy tuck.
Foods High in Vitamin A and C
Dr. Myers also recommends his patients in The Woodlands eat foods high in Vitamin A, and C. These vitamins help fight off any possible infections, even though they are extremely unlikely to occur as a result of a tummy tuck. Incorporating foods like dairy, cod liver oil, eggs, tomatoes, leafy greens, strawberries, and citrus can give patients the vitamins and minerals they need for a healthy recovery.
Foods with Zinc
Zinc can provide patients in The Woodlands with the energy they need to aid in the recovery process following a tummy tuck. Foods high in zinc include nuts, grains, and meat. Snacking on nuts throughout the day can help patients maintain strength and build up energy, so they can do the necessary activities to speed up the recovery process.
Incorporate a Variety of Safe Foods to Maintain Good Habits
Dr. Myers doesn't suggest his patients in The Woodlands stick to a specific diet, but he does -recommend mixing in a variety of healthy food options. People have to like what they eat to enjoy it and maintain healthy habits. When patients force themselves to eat a particular food because they think it will be helpful for them, the results will likely be temporary. Changing up the diet and mixing in clean eating with some healthy fats occasionally will speed up the recovery process and make the results of the tummy tuck last.
Myers Plastic Surgery has helped hundreds of patients transform their bodies through the tummy tuck procedure over the years. People from The Woodlands are very conscious about the foods they put in their bodies. However, it's always important to evaluate your diet and ensure the body is getting the proper nutrients for the best recovery.
To learn more about the tummy tuck procedure, contact us today by calling (936) 539-8115 to schedule a consultation.