Will Nose Exercises Make My Nose Smaller or Straighter?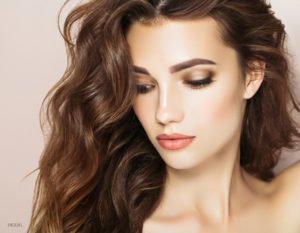 There is a lot of misinformation out there about fantastic ways that you can avoid rhinoplasty surgery. One of which is exercising your nose to minimize it or make it or make it straighter. Rhinoplasty patients in The Woodlands can look on the internet for hours and find an hours worth of different tricks designed to correct problems that are best treated by a plastic surgeon in The Woodlands.
What About the Aging nose?
Perhaps there are a few "exercises" that can alter the cartilage for patients whose noses are drooping at the tip as the result of the aging process. A droopy tipped nose can pull the skin of the nose downward making it appear as if you have a bump where there wasn't one before. If you have developed a longer nose as the result of gravity and age, we suggest you talk with your rhinoplasty surgeon about what, if any, kind of exercises can be done to correct your problem.
Correcting Your Nose with Rhinoplasty
If your tired of living with a nose that isn't flattering to your face then rhinoplasty surgery is a terrific way to bring your facial features into harmony. Patients in The Woodlands who feel their nose is too large or crooked should consider rhinoplasty because it is a safe and effective way to change your appearance.
Rhinoplasty surgery involves different techniques depending on your specific needs. Reshaping your nose typically requires that your doctor access the cartilage and bones that support your nose. Patients in The Woodlands will not be left with any visible scarring since the all of the work is done inside of your nose.
Having Realistic Expectations
It is essential that our patients in The Woodlands have realistic expectations about what rhinoplasty can and cannot do for them. For instance, rhinoplasty can make your nose look proportionate in relation to the rest of your face, and you can expect to have the bumps or ridges that are on the bridge of your nose to be eliminated. We want you to be happy with your results and will work with you to achieve your goals by helping you make decisions that will be aesthetically pleasing while also prioritizing your health and safety.
Back to those nose exercises, some studies suggest stretching your nasal cartilage may produce some minimal changes – but do you really want to spend time contorting your face every day? If you want to see fabulous results, it makes sense that you see a plastic surgeon who is experienced in the field of rhinoplasty surgery. Dr. Myers has years of experience treating many patients in The Woodlands, and he has gained an excellent reputation for his level of detail-oriented skill. He and his well-trained staff are aware that your privacy is very important and discretion is always observed.
Ready to Begin?
Rhinoplasty patients in The Woodlands can learn more about how the surgery can bring balance to their faces by scheduling an appointment with Dr. Myers. Call (936) 539-8115.